Group lessons for kids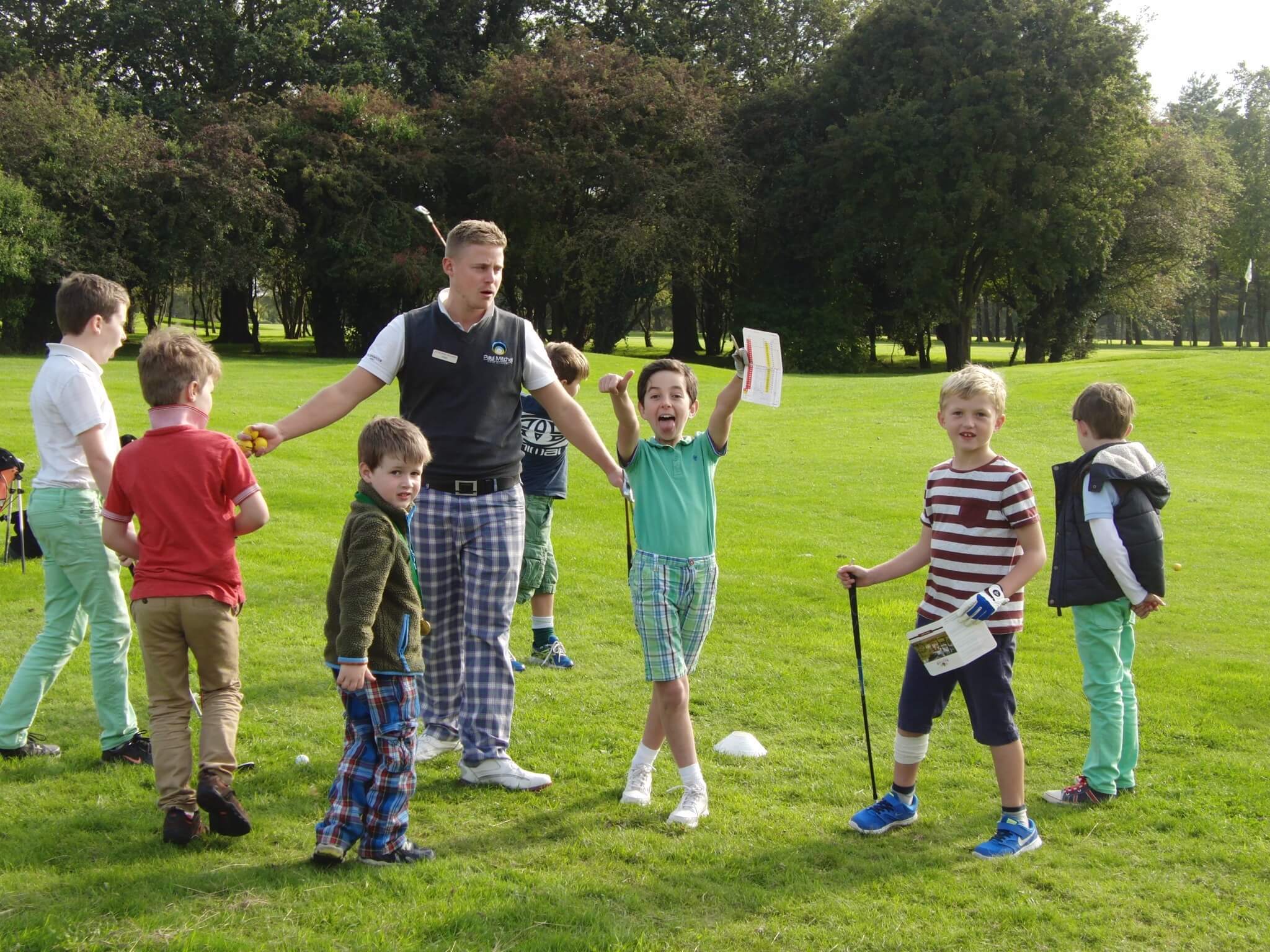 Juniors are at the heart of the Academy's ethos and we run regular group sessions to help build their skills as well as individual coaching under the prestigious Junior Golf Passport scheme. The Scheme has been designed by expert PGA Professionals who specialise in junior golf development with the aim of encouraging juniors to start, learn and play the game of golf. No clubs or experience is necessary.
We currently run two different groups for juniors:
- Group one is for ages 6-9 years old
- Group two is for ages 10-14 years old
For junior members the cost is £3 per session and junior visitors £5 per session. To ensure that we're able to manage the number of juniors attending each session, we ask for full payment in advance. For availability and to sign up please contact the pro shop on 01275 393031.
Click here to contact us about junior group lessons.
The Paul Mitchell Junior Golf Academy
We currently run three types of Junior coaching in our Junior Golf Academy.
JuniorTri-Golf is run by our Academy Professionals, and is aimed at beginner tiny tots aged 3 +. It consists of fun golf games using foam balls and plastic clubs, promoting sport as a fun activity for the very small.
Young Masters Golf is a structured junior coaching programme, which works through levels from cadets to Gold standard. This system is aimed at children aged 7+, and is a natural progression from Tri-Golf. Passport juniors have great fun learning all about golf, including posture, grip, rules etiquette and much more, and the aim is to work towards gaining a handicap and playing on the course. They get a fun passport to keep with practice drills and facts, and they gain certificates at every level they pass.
All our teaching professionals are CRB checked and have completed keeping children safe in sport NSPCC accreditation.
We also run our own junior "On the Course" coaching sessions during Spring and Summer, which is open to members and non-members. Details are available from the Pro Shop.
Tri-Golf - £5 *
Junior Golf Passport - £5 *
Open the Course Coaching Sessions - £5 *
Junior Club Competitions - £2 *
*per child per session
Click here to ask us more about Junior sessions.