About Andy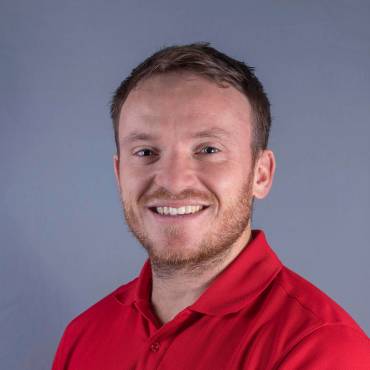 Andy is a Class A PGA professional having completed his training in 2015 and being named the South West's top trainee along the way. Before joining the coaching team here at the Academy he was heavily involved in competing and coaching in Athletics and strength and conditioning. Whilst studying for a degree in Physical Education and Sport, Andy worked with some of the country's top coaches. He helped to prepare athletes for the London 2012 Olympics and gained some invaluable insight into preparing athletes to perform at their best under the immense pressure of the Olympics.
Since turning professional, Andy has continued to develop himself and his coaching abilities, working closely with Paul Mitchell and many of the region's top players. He has now become TPI certified and trained in custom fitting and teaching utilising Flightscope and Trackman. In 2018, he was appointed the Gloucestershire Ladies squad head coach and in his first season with the team lead them to the English Women's County Championship.
Andy also works with amateur and professional golfers on their physical conditioning. Using his experience in Athletics and his knowledge gained from TPI he can help you improve your game by becoming stronger, faster, mobile and more coordinated.
As an extremely keen player and elite golf coach, his in-depth study of the technical, tactical and psychological side of the game has no doubt influenced him in becoming a sought-after figure in the coaching world. He is guaranteed to have a hugely positive impact on your game.
Follow his progress on instagram @andymcgreevy