Junior Golf Coaching
---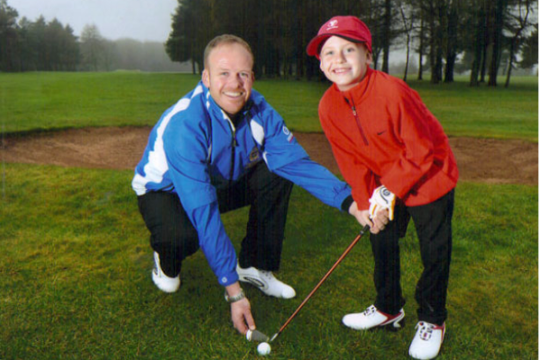 Monday after-school Junior Coaching
These sessions are for age 9-16 and are free of charge to members starting at 4.30pm and lasting one hour.

Monday 25th April
Monday 9th May
Monday 23rd May
Monday 6th June
Monday 13th June
Monday 27th June
Monday 11th July
Monday 5th September
Monday 19th September
Wednesday after-school Girls Coaching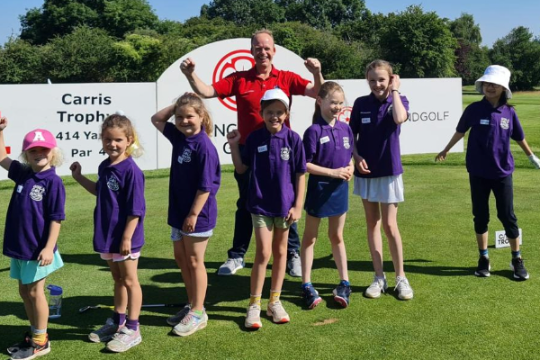 These sessions start at 4.30pm and last one hour.?
Wednesday 4th May
Wednesday 18th May
Wednesday 25th May
Wednesday 8th June
Wednesday 22nd June
Wednesday 6th July
Wednesday 13th July
Wednesday 7th September
?Wednesday 21st September
?Friday after-school Junior Coaching
These sessions are for juniors aged 5-8 lasting one hour starting at 4.30pm.
Friday 29th April
Friday 13th May
Friday 27th May
Friday 10th June
Friday 24th June
Friday 8th July
Friday 22nd July
Friday 9th September
Tiny Tots Tri Golf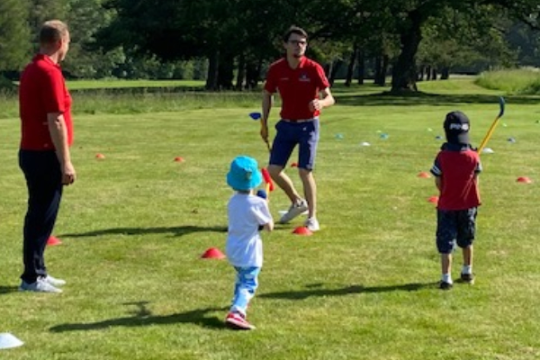 Saturday Tiny Tots Tri Golf starts at 9.30am and lasts 45 minutes costing £5 per child.

Saturday 7th May
Saturday 14th May
Saturday 21st May
Saturday 11th June
Saturday 18th June
Saturday 25th June
Saturday 9th July
Saturday 16th July
Saturday 10th September
Saturday 24th September
Saturday 1st October

Saturday Afternoon Junior Coaching
The Golphin Programme working on various aspects of the game starting at 4pm for one hour.

Saturday 30th April
Saturday 14th May
Saturday 28th May
Saturday 18th June
Saturday 25th June
Saturday 2nd July
Saturday 16th July
Saturday 17th September
Saturday 24th September
Sunday's Junior Coaching (open to everyone)
Starting at 1.30pm and lasting one hour on Sundays. The cost is £5 per visitor junior and £3 for members per session, payable on the day.

Sunday 24th April
Sunday 1st May
Sunday 8th May
Sunday 15th May
Sunday 22nd May
Sunday 29th May
Sunday 5th June
Sunday 12th June
Sunday 19th June
Sunday 26th June
Sunday 3rd July
Sunday 10th July
Sunday 17th July
Sunday 24th July
Sunday 31st July
Sunday 21st August
Sunday 28th August
Sunday 4th September
Sunday 11th September
Sunday 18th September
Sunday 2nd October
Sunday 9th October
Sunday 16th October
Sunday 23rd October
Sunday 30th October (end of the junior schedule and Halloween theme/costume special)